Message from the President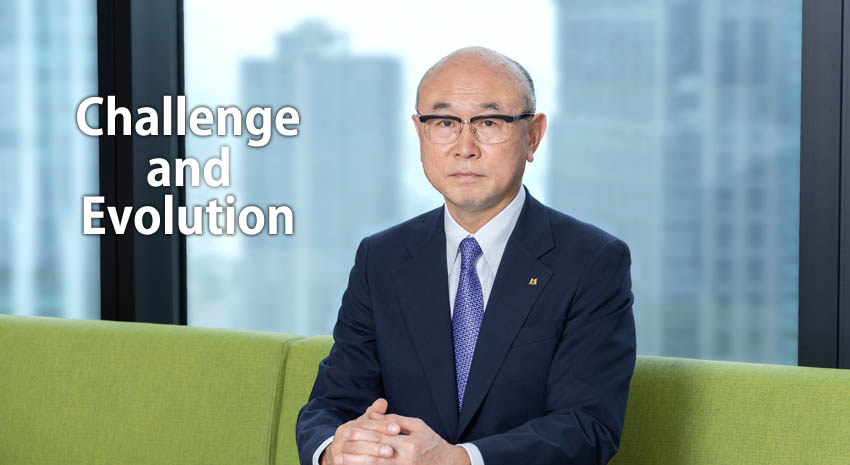 Dear customers and stakeholders,
I hope this message finds you well.
On behalf of Mamiya-OP and its group companies, I would like to extend my sincere appreciations for your long standing understanding and support to our businesses and your continued patronage.
For over 90 years since our foundation in 1931, we have been committed to enhancing "technology and quality" and "speed and innovation", which we believe are the base of manufacturing companies. We have endeavored to contribute to our stakeholders, by being customer-oriented and valuing the concept of genuine manufacturing.
In the environment of uncertainty and instability where Covid-19 has drastically changed our lives and the war in Ukraine has given grave impact to the world, the business environment in which Mamiya-OP and its group companies operate our businesses has also seen unprecedented changes. At Mamiya, we see these changes not as challenges but as opportunities to improve our products and services in the wide range of business fields we operate in, and to add additional values to our businesses and hence to create sustainable growth and fulfill social responsibility as a public company – taking the best advantage of the abundant resources we have in our group companies.
In order to achieve the above mission, we strive to respond to the diversified customers' requirements and potential future needs in a timely manner, by fully utilizing our unique manufacturing technology and ICT. To achieve these goals, we work to reform "profit structure", "expense structure" and "the balance sheet structure". Also, based upon our corporate common value of "challenge and evolution", we stick to a long term growth rather than a short term gain, stick to taking on new challenges, and stick to returning profits to the stakeholders, and thus reform ourselves to be a corporate group that demonstrates its unique presence in the market place.
Once again, we thank you for your continued patronage and support without which we will not be able to achieve our goals.
Sincerely yours,
Representative Director and President
Masao Sekiguchi